In this covid era, the tendency for people to buy things they need online has increased dramatically. People had to stay home and still stay connected to the outside world so the only solution on the table was to stay connected online. And as you might already know, we are creatures of habits. Suddenly online shopping is a habit of those who once used to avoid it. In this situation it seems wise to start an online store, however, to begin a successful business you need to examine the idea you have in your mind. How?
By checking on your experienced competitors. If someone has already gone through the ups and downs of your new idea, you need to use their experience to realize if what you have in mind is a potential success story. Otherwise, maybe you need to think of something better. But the big question is when you are at the very beginning of your business journey, how are you supposed to find those successful online stores in your niche? Is there any way to check those Shopify stores' revenue? Can you find out which products are the best selling products of a store? Are there any Shopify revenue checker tools out there to help you spy on your competitor stores?
In this article, we will answer such questions. 
Is it possible to check the revenue of Shopify stores?
Well, to be honest, there is no exact way to check how much money a Shopify store is making right now. Like you can not go to a website, enter a Shopify store's domain, click a button, and receive the report of their monthly revenue like that. disappointing, right?
If there is not such a thing as a Shopify stores revenue checker tool out there, then what is the point of this article after all? 
The answer is: although we can not find the exact number, there are ways to find an approximate number.
A successful Shopify store needs to have more traffic to sell more. It is the traffic of stores that will eventually be converted into sales numbers. 
So that's what you need to focus on when analyzing the Shopify stores in your niche. Rather than finding a tool to check a store's revenue, you are really looking for a tool that lets you comprehend the business strategies, top-selling products, successful advertising campaigns, and where the stores spend most of their time and resources. 
Using this information you can kind of estimate the number you are looking for and more importantly, you will have the right information to grow your business. 
Now, let's take a look at some of these "Shopify store revenue checker" tools and see how they can help you beat your toughest competitors.
top 5 tools for analyzing the revenue of Shopify stores
1. Shopgram 
Price: 
Monthly: free / $49 / $149 / $249
Annually: free/ $40 / $124 / $207
Visit: https://shopgram.io/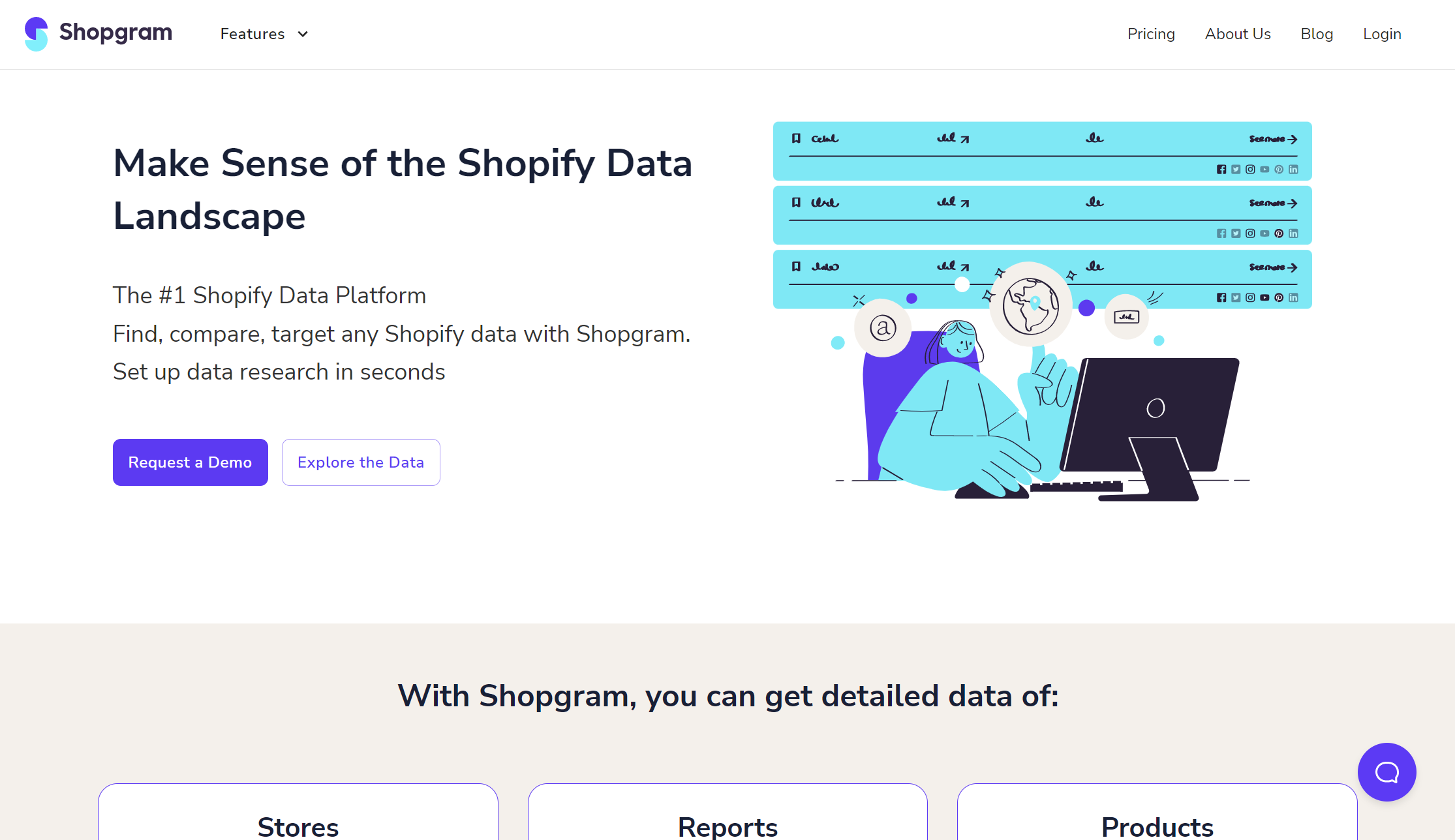 Shopgram is on the way to solving the biggest Shopify problem: guesswork.
Advertisers, brands, and Shopify store owners need to identify their target audiences and determine what resources to allocate to their campaigns in order to reach them effectively. Dropshippers want to know more about their products, and Shopify Store owners need to find their competitors' products. In order to make informed investments, investors need to know which Shopify businesses and genres are growing the fastest, and where users are really spending their time and money.
Shopgram provides you with the data you need to make informed business decisions. Using Shopgram you can find the most actionable Shopify insights in the industry. Their goal is to make this information as widely accessible as possible. 
2. SimilarWeb
Price: free / flexible
Visit: https://www.similarweb.com/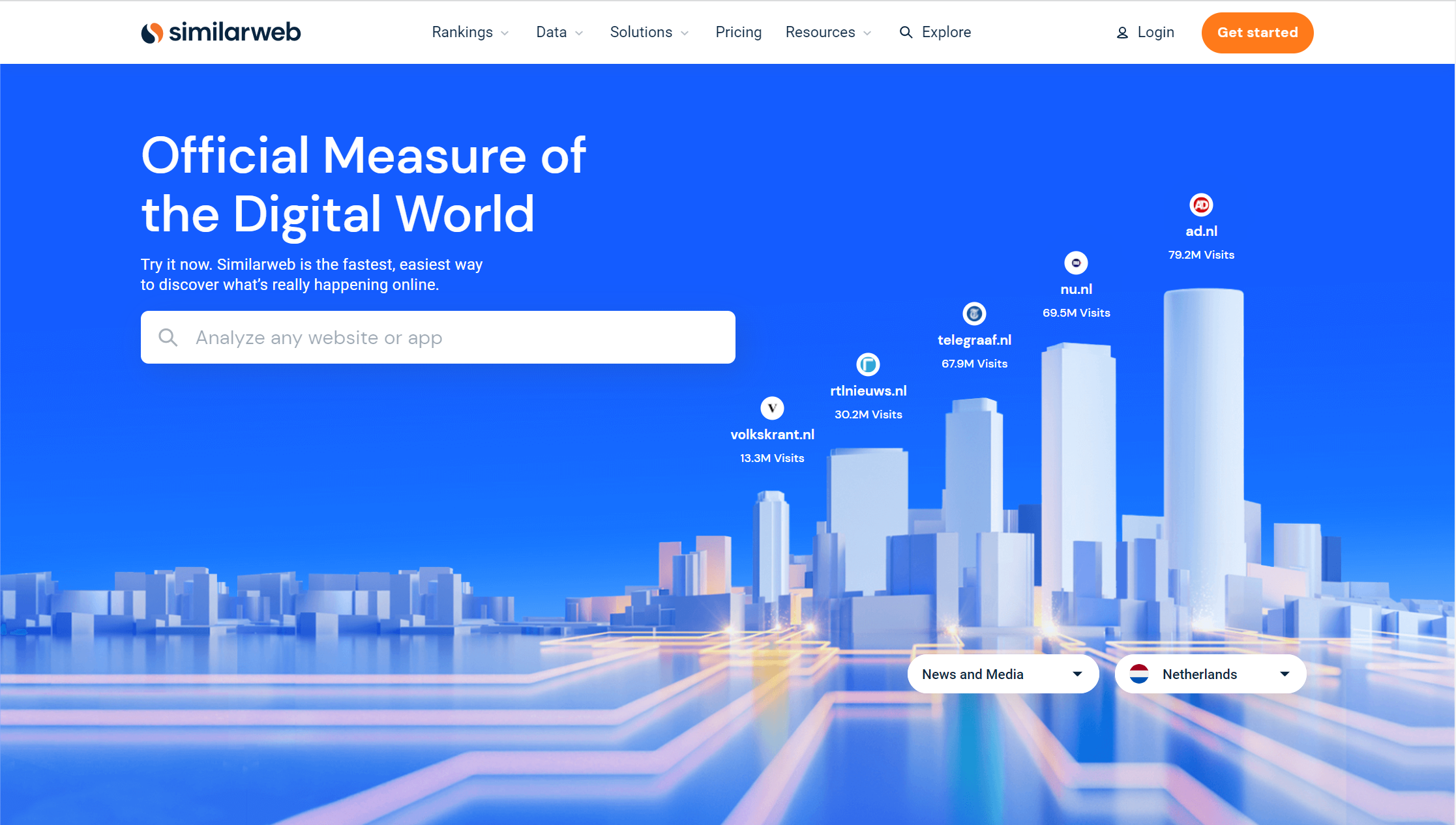 An excellent tool for understanding more about your competitors' Shopify stores is SimilarWeb. By breaking down the traffic of any website into smaller sections, it provides an overview of the site's traffic. By doing so, SimilarWeb helps you identify where your competitor's store gets the most traffic. Pay close attention to the traffic sources section.
There is one drawback to this spy tool: it might not work on low-traffic sites. That's why for new business owners, Alexa is recommended first. 
Another disadvantage is that SimilarWeb offers only paid plans for Enterprise corporations.
3. BuiltWith 
Price: 
Monthly: free / $295 / $495 / $995
Yearly: free / $2950 / $4950 / $9950
Visit: https://builtwith.com/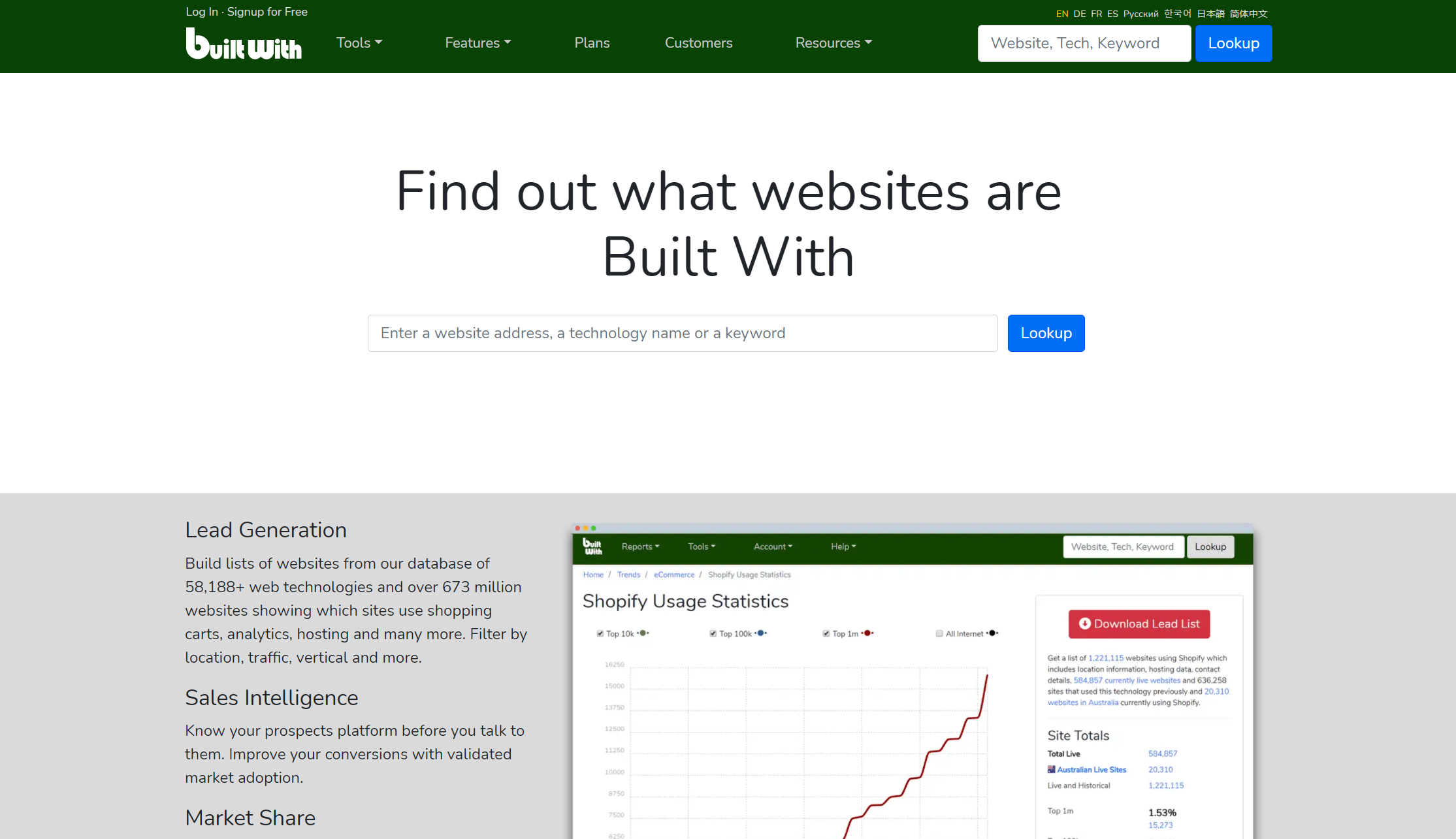 Use a service like Builtwith to take a look at the tools and plugins your competitors are running on their websites. It reveals every bit of technology your competitors are using. This will allow you to see where their website is hosted, what email service they use, and maybe even pick up a few ideas for your own website. 
Your competitors might use different types of apps for many purposes to run an online store effectively. For example, some apps are added to a Shopify store to execute retargeting marketing, customer journey reports, and email campaigns. 
4. Commerce Inspector
Price: free / $29 / $59 / $149 / $299
Visit: https://www.commerceinspector.com/
Commerce Inspector is a kind of legal way to track and spy on your competitors. You can think of it as "Competitive intelligence".
Shopify store owners can now easily analyze competitors with the help of this web-based app or free Chrome extension that does not violate privacy laws or compromise security.
Basically, it is an eCommerce store identifier, designed to scan eCommerce stores and collate all the information received into an easily understandable format.
It can track and uncover the following types of information:
Competitor product launches
Best-selling products of competitors
A store's app usage
Competitor traffic
Competitor ad campaigns
Competitor sales
5. Xpareto
Price: free
Visit: http://xpareto.com/ 
This Shopify spy tool is so simple. All you need to do is to enter any Shopify store URL; Xpareto will show you their best-selling product. It will also show you daily traffic, rating, and Facebook Campaigns.
However, Xpareto has some problems. For example, I hardly see the Facebook Campaigns options work properly. Also, some new Shopify stores don't appear on its list.
Nevertheless, this tool is free and fast, so there is not much to complain about.
Wrap up
Using the mentioned tools you can analyze Shopify stores' traffic and find their best-selling products. By doing that you will be able to estimate the approximate number of any Shopify store's revenue. 
These tools' main purpose is to understand your competitors to improve your online store sales. 
With all the knowledge you've gained, map out the best strategy that other Shopify stores are executing. Implement it into your store. Keep experimenting with different methods until you see some noticeable results.